The trend for 'undone' brows – subtly defined, brushed up, fluffy and voluminous – has reigned supreme for the past couple of seasons. Now you can achieve this natural-looking look with a single product. Which one? Meet Nanobrow Lamination Gel!
A few facts about Nanobrow Lamination Gel
Brow styling gel Nanobrow helps you create both a subtle and super-natural 'no makeup' look and elegant and refined in every detail brow makeup. You can easily combine it with other brow makeup cosmetics like a pencil, powder, brow pen, or pomade.
It's suitable for styling thick and unmanageable eyebrows but also works great for thin and sparse arches that need more effort. All thanks to its long-wear yet gentle formula, enriched with castor oil. This ingredient not only adds beautiful shine but also visibly rebuilds the structure of the eyebrows. Over time, they become stronger, fuller, and darker.
Brow makeup done with the Nanobrow gel creates a beautiful frame that brings out your eyes. Good brow makeup can add freshness and lightness to your face.
Wyświetl ten post na Instagramie
Transparent or tinted… Which shade to choose?
 Blondes can use a shade only 1-2 tones darker at most to avoid the overdrawn and exaggerated effect. Dark brow makeup combined with your natural light brow hairs can unnecessarily age the face. Brow pencils, gels, or powders with cool hues work best for your features. Otherwise, the color of the eyebrows can look too reddish and warm with your hair. The Beige shade will work best.
Brunettes can choose a shade a tone lighter than the natural color of their eyebrows and hair. This way they can avoid the overdrawn and heavy effect. For those gifted with naturally thick eyebrows – it is usually enough to comb and style them with brow gel. The Brown or Black version will come in handy for this job.
Remember there are different brow types. Choose cosmetics that work best for you. If you don't feel like filling them in, go for the Transparent version of the gel.
Nanobrow Lamination Gel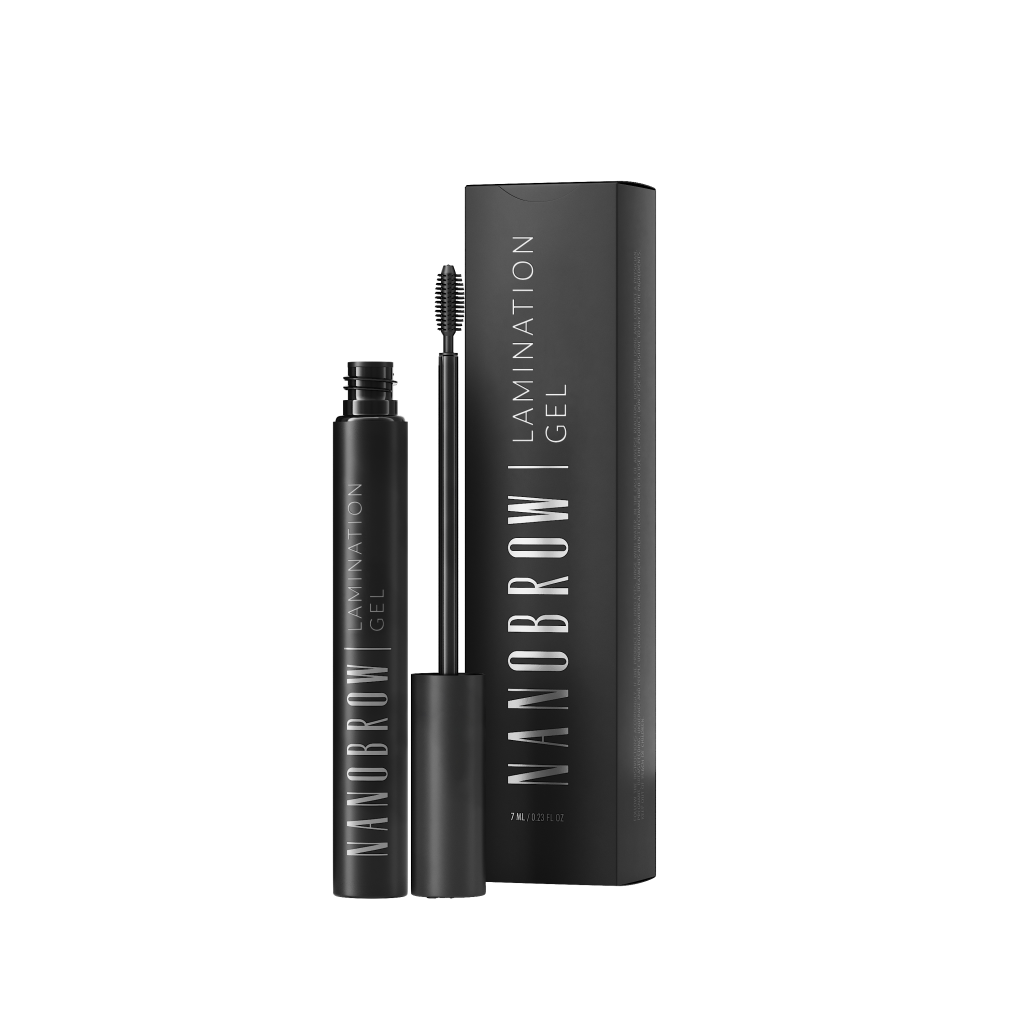 Brow gel mascara
is available in shades:
Nanobrow Lamination Gel – how to use it?
Simply run the brush through your arches. Natural pigments deliver the subtle effect of fluffy eyebrows. The color fills in any sparse areas and visually thickens them. Focus on the middle part and the tail. To achieve a softer look, be gentle with the inner brow edge and deposit only a little pigment there. This creates a soft shading effect without any sharp lines.
Comb your eyebrows (with a clean spoolie or brow comb) and shape them in the right direction.
Create hair-like strokes to fill in sparse areas with a brow pencil or pomade. Remember to do it with the natural direction of hair growth.
Apply the gel to your natural eyebrows or on top of makeup. Fill them in with the tinted version or choose the transparent one.
A quick and easy everyday brow makeup!