Nanobrow Shape Mascara – How To Use It? 4 Looks To Upgrade Your Brow Game!
Do you dream of beautiful brow makeup? It's not so difficult! Here are some suggestions for perfect brow looks you can achieve using the brilliant Nanobrow Shape Mascara. Get to know it better!
Nanobrow Shape Mascara – the way to beautiful eyebrows in a few brush strokes
If you are looking for a good mascara to style, sculpt, add volume and color to your eyebrows, choose an excellent brow product that won't disappoint you! Nanobrow Shape Mascara is one of the most popular eyebrow makeup products. Its nylon spoolie perfectly builds up the volume, delivering a fuller brow effect. It can be used for bushy eyebrows, as well as thin or sparse ones. Users have appreciated its effectiveness, beautiful natural shades and its formula enriched with silicon, which strengthens brow hairs and prevents damage.
Nanobrow Shape Mascara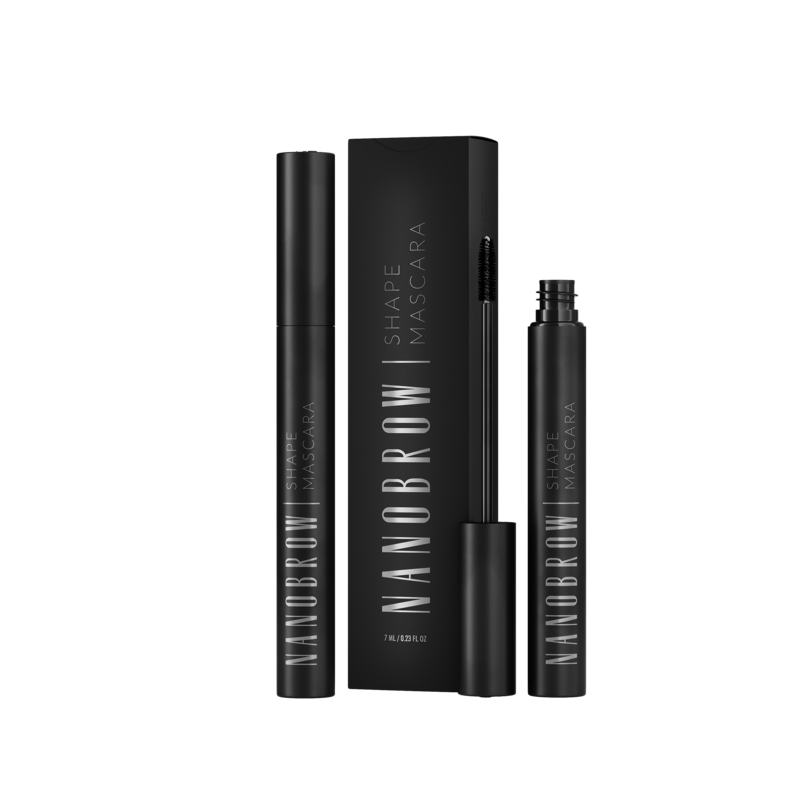 Mascara available in colors:
How to apply Nanobrow mascara? You have many options to chose from!
This brow mascara can undoubtedly enhance any brow look. Discover how many effects you can achieve with it:
1. Brow makeup with Nanobrow Shape Mascara – for a natural effect
If your eyebrows are practically flawless, nicely sculpted with no sparse areas, and you just want to give them a nice shape and brush them to grow in the direction you want, go for Nanobrow Shape Mascara in matching shade and simply brush the hairs the way you like. Your look is complete and the mascara holds them in place all day!
2. Nanobrow Shape Mascara + eyebrow pencil – for gentle touch-ups
Do your eyebrows only need a subtle correction? Do you want to gently define the bottom line, accentuate the tail stronger and add a little volume? First, go for an eyebrow pencil and draw the lower edge of your eyebrows then gently darken the tail of your eyebrows. You'll love the thin tip of the Nanobrow pencil, which perfectly draws lines and mimics individual brow hairs. Fix the complete look with Nanobrow Shape Mascara – this way you can highlight your natural hairs.
3. Nanobrow Shape Mascara + eyebrow pen + brow powders – for a stronger camouflage effect
Are your eyebrows slightly sparse? Do you struggle with gaps or bold patches after failed tweezing and you want to subtly enhance your arches? Choose Nanobrow Microblading Pen. This durable brow pen with a feather-thin tip allows you to mimic individual brow hairs that look super authentic! After it sets, it delivers a multiplied feathery brow effect. To highlight your eyebrows even further, use brow powders – Nanobrow Powder Kit includes two shades to create a beautiful ombre effect on your eyebrows! Set and finish the whole look with Nanobrow Shape Mascara. This beautiful daytime makeup will be loved by owners of thin and sparse eyebrows with little definition!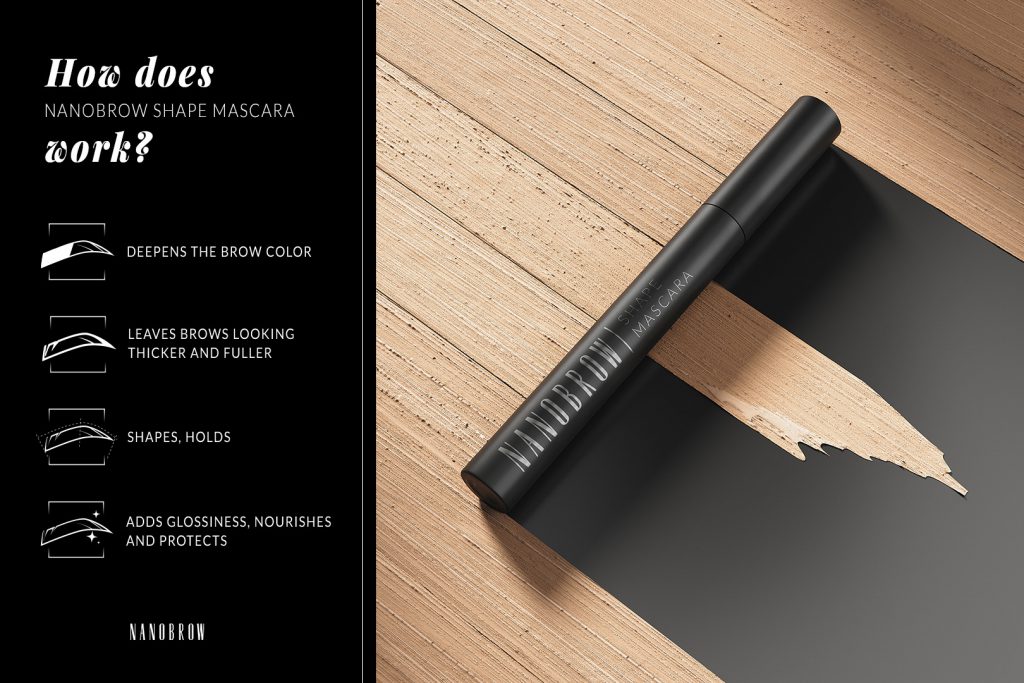 4. Nanobrow Shape Mascara + eyebrow pomade – for bold and defined eyebrows
Do you dream of a strong and defined eyebrow look? Are your eyebrows light and almost invisible and you dream of bold and sculpted arches? Choose an eyebrow pomade! It's suitable for creating both day and evening looks. It can easily define your eyebrows, outline them, mimic individual hairs and fill in the arches with color. Last but not least, it's great as a finishing touch to your complete brow makeup, to avoid the flat look.
What kind of brow look do you fancy today? Learn more about the product: www.nanobrow.us
---