Breakthrough Colouring with Thermal ColorCuts Highlighting Foam Strips!
Highlighting Foam Strips by Maltese brand ColorCuts is a breakthrough in hair colouring and highlighting. Looking for a replacement for the non-durable aluminium foil that makes colouring take way too long? Then these colouring foam wraps should get your attention. Find out what makes them so special and popular.
Why choose Highlighting Foam Strips?
Highlighting Foam Strips are expertly pre-cut and made from a lightweight, durable and thermal material. They are packaged in a handy box that makes it easy to take out each strip. These foam wraps are super easy to use, making colouring quick and efficient. They are flexible, which allows applying the colour to your hair quickly and conveniently.
Fans of natural skin care and sustainability are going to love them, as they've been created in tune with the zero-waste concept. They are recyclable, created in harmony with nature and are environmentally friendly. They can be washed in the washing machine up to three times and they won't lose their superior quality and effectiveness.
The polystyrene foam heats up by itself, which cuts colouring time even by half! One box contains 200 strips, allowing you to colour approximately 1,000 strands. And all this at an affordable price.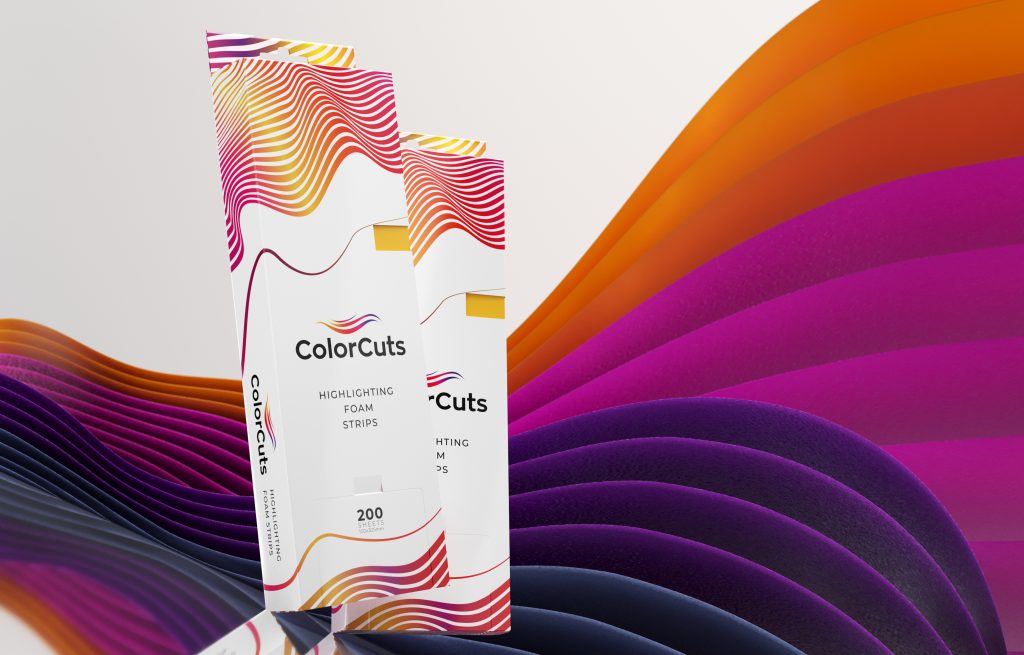 Highlighting Foam Strips – for the ultimate comfort.
They are pleasant to use for both hairstylists and clients. No more impractical and unsightly aluminium foil. Using the foam strips doesn't require folding the edges. Although they are made without glue, they get highly adhesive after contact with damp hair.
These aesthetic strips can make applying multiple colours much easier. They feature different colours to avoid confusion about which strand you applied the colour to last. This way you always know which colour is inside the stripe and you can easily achieve beautiful sombre, ombre or balayage effects.
Their convenient length lets you precisely colour even very long hair. They work great on any length of hair. They are 100×305 mm long to ease applying colour to every strand. They maintain the desired temperature at all times and don't overheat the hair to ensure the hair dye doesn't cause any damage.
The lightweight and long-lasting foam strips provide groundbreaking colouring for everyone. Choose the innovative Highlighting Foam Strips for comfort and the best product quality. This eco-friendly product was created in harmony with nature, so you don't have to worry about harming the environment in any way. Visit www.colorcuts.mt and discover a range of professional accessories to revamp your hair salon or improve the home hair colouring experience.
---